Making Impactful Change: Campbell's, Numi Tea, and Kind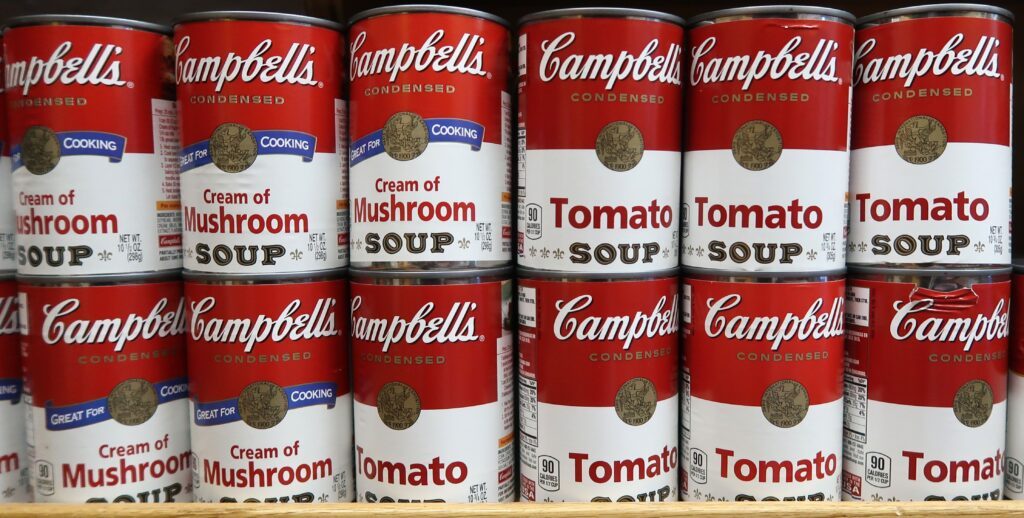 Here at Responsible Foods, we recognize that most companies out there are just looking to stay financially viable at a time in history where the once-steady inflation rate has shot up nearly triple from its average climbing rate of past years. But some companies make room for social responsibility among this uncertainty, and, as always, we applaud them. Even seemingly small acts of kindness make a difference to the people affected.
Today's highlight includes a look into Campbell's, Numi Tea, and Kind: these widely renowned companies are working to make a difference through charitable works and sustainability in their production processes. By investing in the communities they inhabit, as well as seeking environmentally friendly practices, it's clear that these organizations have a vested interest in making an impactful change.
Campbell's
While you may know Campbell's best for its homestyle soups, you may not know that the company also operates a foundation dedicated to helping local communities in which it does business. The Campbell's Soup Foundation works with non-profits and community partners on initiatives such as hunger relief, nutrition education, and providing free meals to those in need.
Campbell's began its legacy in 1869 when Joseph Campbell, a wholesale fruit and vegetable packer, and Abraham Anderson, a commercial canner and packer, joined forces to market canned beefsteak tomatoes. It would be another 28 years before the company would market its signature condensed tomato soup in a can, which would go on to receive accolades and notoriety in homes across America and France.
Campbell's community influence, however, didn't formally begin until 1953, nearly 100 years after the company's inception, with the introduction of the Campbell's Soup Foundation, a charitable arm of Campbell's dedicated to community outreach through donations and fundraising efforts. In their hometowns of Franklin and Milwaukee, Wisconsin, Campbell's has specifically supported Hunger Task Force through Community Impact Grants. Hunger Task Force is the area's only free and local food bank, and it owns and operates a 208-acre farm that delivers over half a million pounds of fresh produce to local food banks.
Numi Tea
Numi Tea is a company that takes sustainability seriously. Numi was founded by a brother and sister who envisioned sharing the transformative, healing power of tea with the world. To that end, they have committed to using organic ingredients and compostable packaging produced with renewable energy sources. Moreover, Numi Tea sources over 130 organic ingredients from farms worldwide--farms Numi partners with and visits regularly.
Numi Tea began as a family-owned business in 1999 and has since become a leader in the organic tea industry. As they have grown, they continue to prioritize sustainable agriculture and respect for the environment. From their commitment to using Fair Trade Certified ingredients to organic farmers, Numi Tea is devoted to making a positive impact on the planet. As such, Numi Tea operates with transparency, partnering only with Organic Certified, Fair Trade Certified, and Fair Labor Verified farms in 34 countries around the world.
From its inception, the Numi Foundation, Numi Tea's charitable arm, has been committed to bringing resources to its local community in Oakland, California and improving food and water scarcity abroad in farming communities Numi Tea partners with.
KIND
Finally, KIND is a company committed to making healthy snacks that are both nutritious and delicious. But their purpose doesn't stop there. KIND bars seemingly say it all with their reminder to be kinder to our bodies, kinder to our communities, and kinder to our planet. Founded in 2004 by Daniel Lubetzky, the son of a Holocaust survivor, KIND firmly believes in creating a world where tragedies like the Holocaust are a thing of the past.
KIND strives to make a kinder future by connecting people with diverse perspectives and recognizing "kind" people who have performed extraordinary acts of kindness that have significantly impacted others.
As far as its commitment to the planet, however, KIND leaves something to be desired. Their reliance on single-use plastic and packaging materials are a far-cry from environmentally-friendly. That being said, in 2023, KIND piloted a Paper Wrapper Test with a wrapper made from 78% paper as an alternative to plastic. Only time will tell if KIND's tests are genuine or just lip-service.
Ultimately, the commitment to making a positive change can be seen in all three of these companies' practices. From Campbell's Soup Foundation to Numi Tea and KIND, these organizations are showing that even the smallest of changes can make a large difference in the lives of those we share our planet with. We can only hope more companies follow suit down this path towards sustainability and making impactful change.