Up Your Holiday Baking Game With These Responsible Brands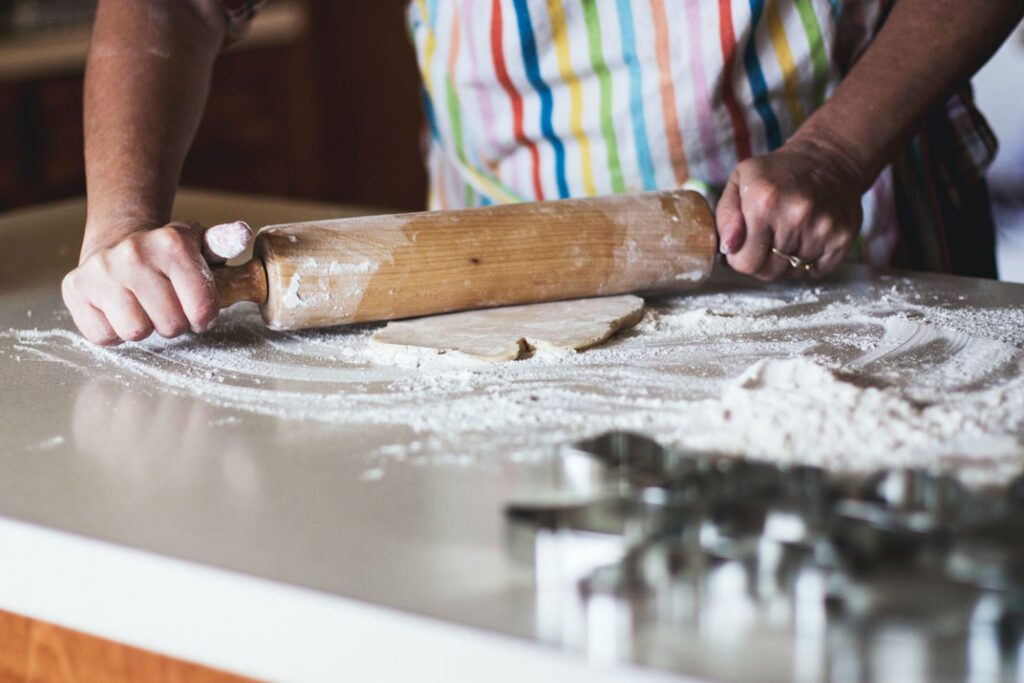 The holidays are a time for giving, and what better way to give back than by using responsible brands in your baking? There are many great companies that make delicious and sustainable products, and we have highlighted some of our favorites here. Whether you are looking for Fair Trade sugar or organic spices, these brands have you covered. So get baking, and feel good about it too!
Annie's Homegrown
Annie's Homegrown has always been a favorite brand here at Responsible Foods. We love their mission: "To cultivate a healthier, happier world by spreading goodness through nourishing foods, honest words and conduct that is considerate and forever kind to the planet." We also love that some of their products cater to specialty diets as we regularly need to cook gluten-free meals for family members sensitive to the gluten protein.
But usually, their food is specifically pre-made snacks and box pastas. So we wouldn't have highlighted them for a post on holiday baking, but we made a new discovery this year! Annie's has bake-at-home organic cinnamon rolls! And nothing is better than waking up Christmas morning to an ooey-gooey cinnamon roll hot out of the oven that requires zero prep and mess. And Annie's is a brand you can feel good about dishing up.
Annie's Homegrown uses their profits to invest back into their communities and farming efforts, offering scholarships to students pursuing an education in agriculture, working collaboratively with agricultural research to track sustainable farming practices, and optimizing their packaging to decrease its effect on the environment.
Newman's Own
Newman's Own Organics is a great option for organic and ethical baking ingredients. The company was founded in 1982 by actor Paul Newman, as part of his commitment to put profits and principles first. All net profits from their foods are donated to thousands of charities worldwide - that's over $500 million since they began! Newman's Own is certainly doing a lot of good.
Most commonly known for their jars of alfredo and spaghetti sauce, Newman's Own also has ingredients to keep you busy baking this holiday season. Their line of herbs and spices are a great pick for kitchen necessities that will enhance your baking. And many of their herbs and spices are certified organic, which means you can feel good about the mission and good about the product itself.
Newman's Own uses 100% of its profits to help children in need. They have an ongoing commitment to health and human services, including creating joyful experiences for children with serious illnesses, providing nutritious foods to schools, and providing nutrition security for indigenous youth.
King Arthur Baking Company
When it comes to holiday baking, we've certainly saved the best for last. King Arthur Baking Company is our top pick for all your baking needs. The company has been around since 1790, and prides itself on being a values-driven business that focuses on ethically sourced and sustainably produced ingredients. Their mission statement says it all: "To create and deliver superior products and knowledge so that consumers experience the joy and passion of baking all informed by our values as a 100% employee-owned Benefit Corporation."
And oh boy, did they nail "superior products." It's easy to see the care and expertise that goes into each baking staple. King Arthur Baking Company has flours for cake, bread, pastry, pizza. They have gluten-free flours, organic flours, whole grain flours. They have mixes to simplify your life and make baking easy and successful. And they have chocolate: oh man, the chocolate. King Arthur baking chocolate is made European-style with a very short ingredient list and no waxy residue. It's the perfect consistency for baking and candy-making, and we can't bring ourselves to bake with anything else.
For two centuries, King Arthur Baking Company has honed their ingredients and their impact. Their focus beyond producing top-of-the-line baking products is to restore nature, build equity, and give back to their communities. They do this largely by funding organizations that share these same values.
Wrap it up
It's clear that the holiday baking scene is making a big shift to prioritize organic, ethical ingredients. Companies like Annie's Homegrown, Newman's Own Organics, and King Arthur Baking Company are leading the way. Whether you choose one of these brands or find another company with similar values, take pride in knowing your food is benefiting more than just your taste buds. Happy baking!