Shopping Responsibly: Characteristics of Ethical Brands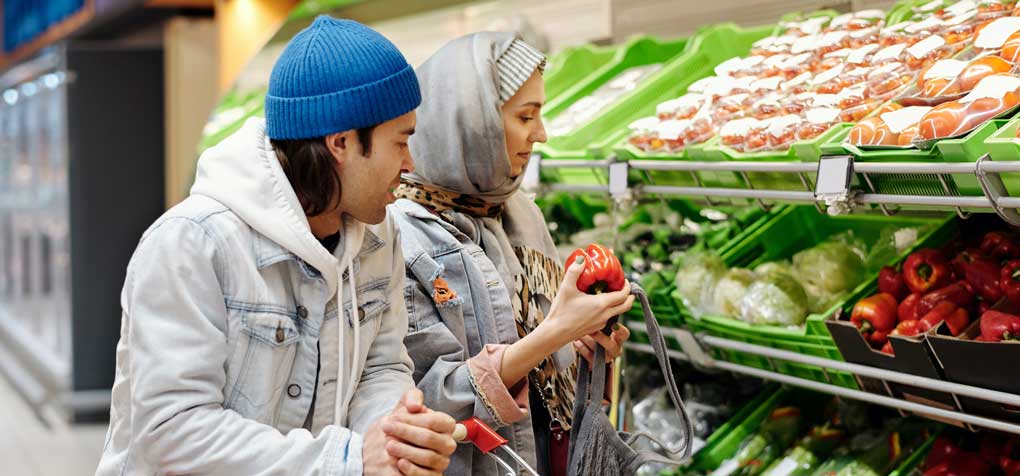 There are many reasons to shop with ethical brands. Not only do you feel good about supporting companies that share your values, but you can also be assured that the products you're buying were made in a responsible and sustainable way. It's important to do your research before you buy, though, to make sure that the company you're supporting is truly an ethical brand.
Today, we'll take a look at some characteristics of ethical brands and provide you with examples of companies who do these things well. We'll be the first to admit, though, that our examples are limited to personal experiences and search engine results. So if you find yourself here and would like to advocate a responsible brand, please reach out to us at [email protected]. Tell us why you love your responsible foods; we want to hear from you!
For those of you just getting started, here are some characteristics of ethical brands to look for when shopping:
1. Ethical brands have a clear and well-communicated set of values
When it comes to ethical brands, one of the most important things to look for is a clear and well-communicated set of values. This means that the brand has a stated mission and philosophy that guides all of its operations; it's easy to find, and they talk about it often. Consumers can be assured that the products they're buying were made with these values in mind.
If you're looking for a brand that shares your same values, be sure to do your research and read up on their mission statement and philosophy. This will help you make an informed decision about whether or not to shop with them.
Value-centric Brands
Some examples of companies with a clear set of values include Patagonia, Method, and Tom's Shoes. All three of these brands are committed to sustainability, social responsibility, and fair labor practices. They make it a point to communicate their values to consumers through their marketing materials and website content.
2. Ethical brands put people and the planet before profits
Our relationships and our planet Earth will outlast any purchasing decision we make in life. That's why brands that prioritize people and the planet over profits are worth our attention and money. We understand that companies have to be financially viable, and we don't begrudge brands wanting to make money for their hard work. But we defer to brands that are service-oriented in their product development, meaning their customer's experience and our environmental health direct their decisions.
When considering whether or not a company puts its customers and the planet ahead of profits, look to consumer education. Does the company encourage you to research and understand the benefits and quality of the ingredients in their products? If not, they may be using harmful, cheap fillers and feel-good marketing techniques.
Service-oriented Brands
Some examples of brands that put people and the planet before profits are B Corporations, Benefit Cosmetics, and Seventh Generation. As a customer of any of these brands, you can be sure that your purchase is supporting a company that is committed to making a positive impact on the world.
3. Ethical brands are transparent about their practices and supply chain.
Sourcing ingredients, manufacturing products, distributing products, marketing techniques: all of these things affect the impact of a company on a the economy, the environment, and the consumer's health. So it's important that ethical brands are transparent about their practices and supply chain.
Consumers should be able to easily find information about where the company sources its ingredients, how the products are made, and where they are distributed. The company should also be upfront about any green or sustainable practices they employ. If a company is being vague or evasive about any of these things, it's a major red flag.
Responsibly Sourced Brands
Some examples of companies that are transparent about their practices include Lush Cosmetics, Dr. Bronner's, and Eileen Fisher. These brands have detailed websites that explain their sourcing, manufacturing, and distribution processes. They also provide information about the ingredients they use and any sustainability initiatives they have in place.
4. Ethical brands support fair trade practices.
The working class deserve recognition and benefits for their day's labor. Fair trade practices ensure that workers are treated fairly and paid a living wage. An ethical brand will support these practices in order to help improve the lives of the people who make their products.
When considering whether or not a company supports fair trade practices, look for information about the workers on their website or on the product packaging. The company should be clear about where the product was made and who made it.
Fair Trade Practicing Brands
Some examples of companies that support fair trade practices are Fair Trade USA, Ten Thousand Villages, and People Tree. These brands sell products that are made by artisans and farmers who are paid a fair wage for their work. They also often use sustainable or recycled materials, which helps to reduce the environmental impact of the products.
5. Ethical brands are environmentally responsible.
No matter where you live--in the mountains, on a coastline, a booming metropolis, or the peaceful suburbs, we all call planet Earth home. And just like your everyday home, it's important that everyone who lives here shares the responsibility of maintaining it.
An ethical brand will make an effort to reduce their environmental impact, through things like sustainable sourcing and using recyclable materials. They should also strive to create minimal waste throughout their production and distribution. A responsible brand will use sustainable materials and practices in their manufacturing process.
Environmentally Responsible Brands
Some examples of companies that are environmentally responsible are Patagonia, REI, and West Elm. These brands sell products made from sustainable materials, like organic cotton or recycled polyester. They also often use sustainable manufacturing practices, like using low-impact dyes or investing in renewable energy.
6. Ethical brands give back to the community.
A community is the foundation of functioning society. Creating a culture of involvement and responsibility is what ethical brands should aspire to. And one way they can show their commitment to the community is by giving back.
Ethical brands understand that it's not just their responsibility to take care of the environment and their workers - they also need to give back to the community that supports them. Many ethical brands partner with charities and donate a portion of their profits to worthy causes.
Charitable Brands
Some examples of companies that give back to the community are Warby Parker, Toms, and Bombas. These brands have programs in place where they donate a product to someone in need for every purchase made. They also often partner with charities to help support their causes.
Elevate Your Choice
Your dollars impact where they go. With just a little effort on your part, you can intentionally choose to shop brands that support ethical practices like the ones listed above. The next time you're looking to make a purchase, keep these characteristics in mind and shop responsibly! You have the power to change the world.