7 Healthy Snack Brands Making a Hearty Difference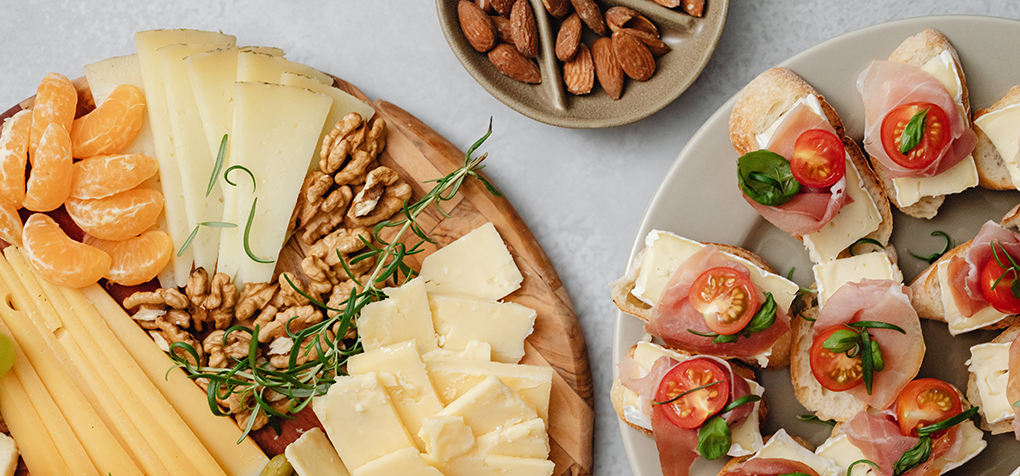 When you're looking for a healthy snack, it's important to choose a brand that gives back to its community. That's why we've put together a list of seven amazing food brands that do good work in their local communities. These companies are committed to making a positive impact, and they produce delicious, nutritious snacks that you can feel good about eating!
Here are seven of our favorite healthy food brands that give back to their communities:
GoMacro is a family-owned business that makes organic, vegan and gluten-free snack bars. Not only are their ingredients stellar, but their commitment to charity work should be celebrated. As a mother-daughter team that has built a company from the ground up, which now produces nationally, this unique brand offers wholesome food and targeted charity work. They support worthy causes that are on-brand and on-mission through marketing certain bars' proceeds as revenue to be donated. Some of the worthwhile causes they support regularly are Feeding San Diego, a subsidiary of Feeding America; Farm Sanctuary, an organization that brings awareness and rescue efforts for the mistreatment of farm animals; and Keep A Breast Foundation, an organization promoting breast health awareness and education.
Garden of Life is a great choice for healthy supplements, especially their protein powders to support any dietary restrictions. They have a "Making a Difference" page on their website, which outlines all of the ways in which they support various causes. From donations to product development, they are constantly working to improve people's lives. They have established partnerships with various non-profit groups including Special Olympics, an organization that provides sports training to people with intellectual disabilities; WomenHeart, an organization that improves the health and quality of life for women with or at risk of heart disease; and 1% Ocean Fund, an organization that helps and cleans up our ocean and its inhabitants.
KIND is a brand that is all about being kind, both to your body and to others. They make nutritious snacks from whole ingredients, and through their foundation, they support sustainable programs that make their communities—you guessed it—kinder. Some of their charity work and donations have gone to Frontline Impact Project, donating quality-of-life food, beverages, and personal care items directly to frontline institutions. Other donations have gone to support cultural diversity programs and empowering middle- and high-schoolers to be inclusive individuals.
Happy Family is a brand that is all about healthy eating for both kids and parents. A company that started as a high-quality, organic baby food brand has grown into a kid-centric food brand serving toddler snacks; lactation cookies for mamas; and of course whole ingredient, nutrient rich, organic baby food. But they don't just make great products—they also give back to the community in a big way. Happy Family supports various causes that contribute to a more inclusive community and promote racial equity, one of which is their partnership with Black Child Development Institute, to which they donated $25,000 in support of their work.
Justin's is a nut butter company with a social mission. They make all-natural, organic and fair trade nut butters, peanut butter cups, and other sweet treats. Their products are delicious and their commitment to sustainability is top-notch. Justin's gives back in many ways, one of which is through their dedication to supporting causes that give back to their communities and to the environment at large. Some of these causes are dedicated towards pollinator conservation, conserving honeybees through habitat conservation and expansion and further research and education; hunger relief through partnerships with a variety of organizations dedicated to feeding the hungry; and food system education directed to community outreach and education on sustainable gardening and farming practices.
This Bar Saves Lives was co-founded by actors Kristen Bell, Ryan Devlin, Todd Grinnell and Ravi Patel as a way to provide life-saving nutrition to children in need with every purchase of their snacks. For every bar you buy, This Bar Saves Lives donates a packet of life-saving food to a child in need through partnerships with organizations who offer life-saving aid to malnourished children, such as Second Mile Haiti. So far, this innovative snack food company has given 30 million packets of life-saving food. Shopping with This Bar Saves Lives is not only a healthy choice for you but also a heroic step forward in ending child hunger.
Endangered Species Chocolate is a chocolate company with a cause. Their creamy chocolate is made from ethically and sustainably sourced ingredients, not to mention the fact that it's vegan, gluten free, and kosher to boot. You can feel good about snacking on something sweet when the ingredients are this good. But to add to your enjoyment, they also use 10% proceeds from every sale to fund species conservation efforts around the world. So far, they have donated over $2.6 million to support various causes, such as saving the rainforest and gorilla conservation.
Why shop responsible food brands?
These brands are easy to love because they will certainly fill your belly, but through the work they do to give back, they can also fill your heart. When you shop with these brands, not only are you doing something good for your health, but you're also supporting a movement towards creating a better world. Who wouldn't love that?