7 Major Brands Who Give Back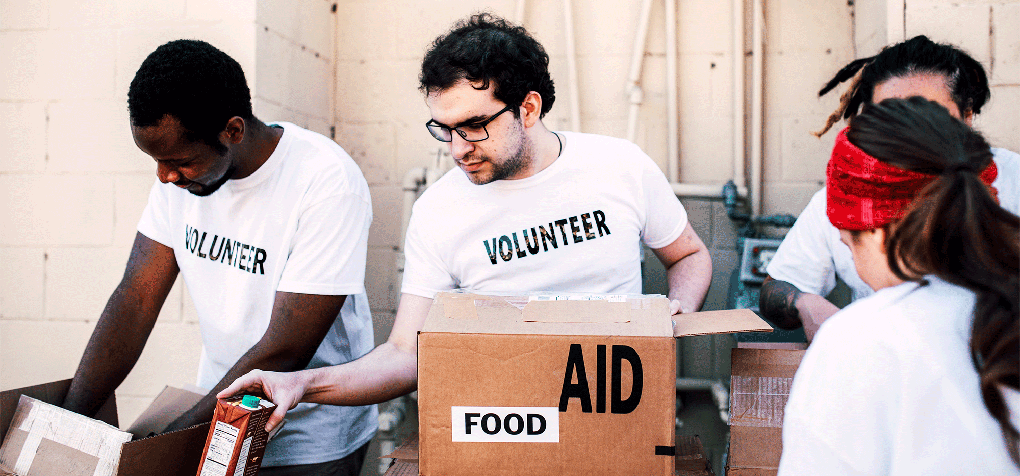 The products that we buy every day have the power to change lives. Sometimes, it's as simple as buying a product or donating money. But sometimes, products can be used for so much more than just their intended use. Here are 7 major brands who give back to help people in need around the globe:
1) General Mills
During the year 2020, the famous cereal company donated about $92 million to charitable giving. General Mills is also the largest donor to Feeding America, which works closely with local food banks all across America providing meals for those in need.
We love seeing partnerships between responsible charitable organizations and large corporations like this. It verifies that products we use every day, like Cheerios and Pillsbury, can make a difference in the world.
2) Coca-Cola
Coca-Cola has been known to donate bottled water to natural disaster victims. But in addition to donating products, Coca-Cola has partnered with the UNICEF since 2007. The United Nations International Children's Emergency Fund (UNICEF) promotes the rights and wellbeing of every child across the globe, and in this capacity, Coca-Cola and UNICEF came together to improve water services in Egypt.
The company's goal is to have their products go into every country where they do business and be part of the solution that provides sustainable products and solutions to communities around the world.
3) Nestle
Nestle products have been a staple in many homes around the world, and they are always coming up with new products that we can't wait to try. But one of their most ambitious undertakings is fighting child malnutrition by aiming to help 50 million children by 2030 through product innovation and practical tips.
Nestle is a partner with Feeding America, and they have managed to donate over 154 million pounds of food, gave $700,000 through marketing programs, and held food drives and volunteer events across the country. They continue to work tirelessly to make sure that no child goes without the nutrients they need to grow and thrive.
In addition to their donations, Nestle has also partnered with local communities sponsoring the GirlSports Program in the USA and participating in the Adopt-A-School Program. The impact they're making is truly admirable.
4) Unilever
Unilever is one of the world's largest consumer goods companies, and they have a heart for giving back. In addition to their products being sold in over 190 countries, Unilever has pledged in 2010 to reduce its environmental impact by 50% by 2020.
One way they're doing this is by providing children across the globe with sanitary products. Since 2012, they've partnered with UNICEF and committed over $30 million USD to support UNICEF's WASH, education, and gender programs.
We love seeing corporations put their money where their mouth is when it comes to responsible business practices!
5) Newman's Own
Newman's Own products are some of our favorites. They're organic, delicious products that taste amazing and also help fight poverty around the world!
Their commitment to responsible business practices has helped fund charitable organizations across the globe. One example of this occurred in 2017. To mark its 35th anniversary, the company gave $35,000 grants to 15 nonprofits, including Save the Children, Norwalk Hospital in Connecticut and the Central Park Conservancy.
And for this company, that giving is just the tip of the iceberg. Founder Paul Newman was a philanthropist who began the company with a mission to give to charitable causes, and in 2018 the company announced it had reached $500 million of charitable giving since its inception in 1982!
We love that we can purchase products from this company and know that our hard-earned money is going towards helping those in need.
6) Starbucks Coffee Co.
Starbucks Coffee Co. is the largest coffeehouse company in the world, and they're doing their part to give back by providing grants to community organizations across the U.S. and Canada!
Since 2019, this program has been responsible for more than $5 million in charitable donations, allowing 2,500 organizations to receive a grant.
This unique program means that Starbucks, as a nationwide brand, taps into your local needs, enriching communities where they need it most by listening to their consumers across North America.
7) Kellogg Company
The Kellogg Company products are some of our favorites, and when we heard about their mission to fight malnutrition in India, we were eager to spread the word!
In 2019, this company announced a partnership with The Breakfast Revolution (TBR) and Sesame Workshop (SWI) to provide nutritious breakfasts to 100,000 children by 2022. This program will make a significant impact in India where it's estimated that one in three children are chronically malnourished and 80% of children do not eat breakfast at all.
Kellogg's, among these are giants of industry, are certainly doing their part to make the world a better place.
Shopping to Support Good Causes
It's amazing to see the variety of ways that these major food companies are giving back. From providing products to donating money and partnering with local organizations, they're all making a difference in their own way.
We love knowing that when we purchase products from these brands, we're supporting good causes across the globe.